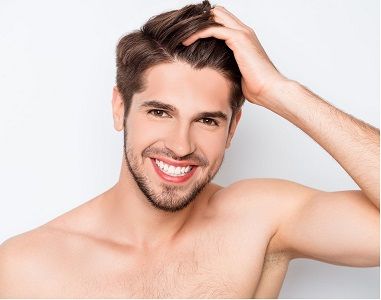 Invest In Your Hair, It Is The Crown You Never Take Off!
The Yuva Hair Transplant Advantages
Internationally trained team of Board Certified Cosmetic Surgeon and Cosmetic Dermatologist trained in India, USA and Singapore.
Advanced Cosmetic Surgical Hospital infrastructure, not a franchise chain or beauty parlor or unqualified outlet with temporary doctors.
Up to 2500 to 3000 hairs per sitting.
Painless, no stitches, no marks, no medicines to maintain hair growth.
High rate of survival of hair.
Doctors since 22 years in this practice.
Personal attention and follow up with same Doctors.
Customized treatment solutions for individual needs.
YUVA COSMETIC SURGERY, HAIR AND SKIN CLINIC
Welcome to Yuva Cosmetic Surgery, Hair And Skin Clinic, the offices of Cosmetic Surgeon Dr. Sachin Shah and Cosmetic Dermatologist Dr. Aparna Shah. We are a highly advanced practice specializing in services for hair transplantation, cosmetic and other hair transplant surgery. Hair not just enhances our beauty, but healthy hair is also an accessory and is a great confidence source. That's why hair loss can greatly affect our everyday life. But, due to advancements in technologies, this is not an issue any longer. Hair transplant technology is here to quickly and efficiently address all of your hair loss problems.
Yuva is a well known and highly experienced Hair Transplant Center in Vadodara. We are one among the leaders in hair transplantation treatments with experience of many years. We offer a wide variety of hair loss treatments and procedures, both non-surgical and surgical.
A customized approach to hair restoration is essential when it comes to hair transplant. We, as the Best Hair Transplant Center In Vadodara, help you choose the option that's best suited for you and attain the most natural hairline. Irrespective of what treatment, your whole experience with us will be life-altering. We know the feeling of just looking in the mirror at your ever-expanding forehead and receding hairline or worrying regarding the bald spot present on top of your head, or just thinking about methods to "cover up" your baldness.
It's a feeling no one should have to go through. We can address this issue and even more. You will trade some hours of your time for a fuller pattern of hair which will restore your youthful look and impress friends, family members and colleagues.
At Yuva Cosmetic Surgery, Hair And Skin Clinic you can expect a highly professional, safe and personalized medical and surgical hair care from real experts. From the instant you walk through our door, you will feel a great difference. We really care for you – not only your business. We always will take the additional time to explain your options clearly – so that you can take a well-informed decision.
Moreover, we are not just focused on an intensely effective process – we are committed to offering a comfortable environment for our clients. We go the extra mile for you so you do not have to stress about any procedures.
Being one of the absolute best Hair Transplant Center in Vadodara, Gujarat, we offer platinum standards in the hair transplant experience. While it's true that you'll regain your hair, you will also regain your confidence, all in a comfortable, relaxing, and inviting environment. For more information or any queries, kindly contact us and we will be happy to help you.
Best expertise. Dr Sachin Shah is an internationally trained Board Certified Cosmetic Surgeon trained in India, USA and Singapore.
Yuva is an Advanced Cosmetic Surgical Hospital, not a franchise chain or beauty parlor or unqualified outlet with temporary visiting doctors. Yuva specialists are doctors since 22 years in this practice. With our best hair transplant surgeon In Vadodara, we are quite confident about our hair transplant services and results we attain. We don't only say it, we actually honor it. You get personal attention and follow up with same doctors.
Customized treatment solutions for individual needs. Hair Transplant in Vadodara are completely committed to attaining excellence in both surgical and medical hair restoration via members education, international research, and collegiality.
Comprehensive After-Care
Our hair transplant doctor in Vadodara provide our patients with comprehensive after-care solutions to promote as well as encourage fantastic results.
Latest Technology
We implement and employ the latest technologies in the area of hair transplantation so as to ensure that our patients get the most natural, guaranteed results.
Dedicated Team
The specialist team and assistant nurses have been selected meticulously to provide the assurance to all our patients that they are getting the greatest available treatment.
What Are The Different Assets Of Yuva Cosmetic Surgery, Hair And Skin Clinic?
- Experienced Specialists with over 22 years' experience
- A large crew of trained technicians
- A fully equipped surgical setup and operation theatre.
- A remarkable reputation for offering top class results
- Continued support of meeting and consultation
- With modern equipment/technology and advanced facilities.
- Strict adherence to hygiene and safety protocols of operative procedures
Testimonials
Dr. Sachin Shah is experienced, knowledgeable and explains every issue straight-to-the-point. Very reassuring and the atmosphere in the clinic is relaxed and friendly.
- Neela sharma
I researched a lot of places for hair transplant and found this place. I am fully satisfied with surgery. Never felt any pain. Highly recommend this.
- Neel Patel
I recently had a full hair transplant and am ecstatic with the results. They also called me to make sure how I was doing. I am definitely coming back to this place for other treatments.
- Nikunj Bhatt
I had a great experience with Dr. Sachin Shah who handled all the specifics on my hair transplant surgery. His performance was exceptional. Great place!
- Mahesh Patel
      Dr. Aparna Shah is very knowledgeable and friendly. Surgery went smooth and everything was nice. All-in-all great experience that was worth it to me.
- Pavan Sharma
Dr. Sachin Shah
Cosmetic Plastic Surgeon MCh, MS, MBBS
Director Yuva Cosmetic Surgery Clinic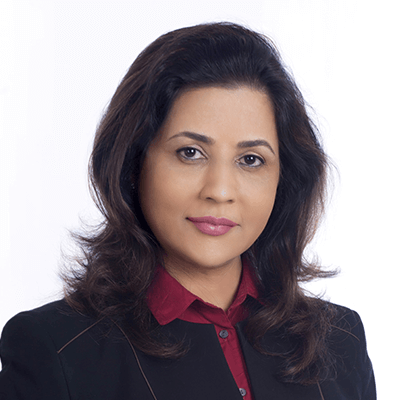 Dr. Aparna Shah
MBBS, AMD, Cosmetic Dermatologist
Director Yuva Skin and Hair Clinic
Yuva Cosmetic Surgery, HAIR and Skin Clinic
201, Soho Complex, Besides Malhar Point, Old Padra Road, Vadodara, 390015 (Gujarat)
Phone: 9429534147
Timings: Mon-Sat from 10:00 am to 8:00 pm